Concept, experimentation and know-how.
Innovation is not a company department:
it is our way of working.
Innovation is the final result: the ultimate goal on the way to continuous improvement involving the entire company and resulting from observation, analysis, and experimentation.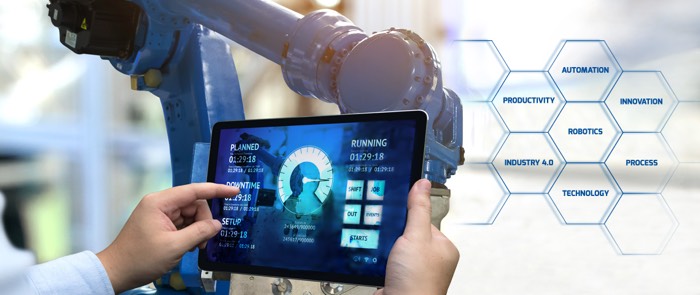 At Donatoni, we never stop.
We never stop seeking and following new roads; we actively collaborate and share ideas with our customers – but also with partners and Universities – so as to improve continually and acquire new skills.
A
cross-departmental

approach
A team of technicians and engineers supported by cutting-edge design tools who work to pursue constant evolution and development of innovative solutions.
This is where all Donatoni software solutions come from. Continual improvement, simplification, optimization of existing solutions, and development of new ideas are the pillars of the daily work of our team.
The Service department is the main reference point for our customers, so we keep on enhancing it to offer them the best support in the shortest time possible, even remotely.
We develop innovative and reliable solutions capable of transforming ideas into successful products. Our commitment to the customer requires us to meticulously and consistently study systems that are increasingly efficient and suitable for the competitive context.
Automation
We help our customers be in the best working conditions possible and we promote a lean manufacturing approach, based on listening, design, and quality.
Donatoni is the provider of integrated and bespoke solutions that increase the performance and competitiveness of our machines and the associated services and tools.

Digital suite
We offer our customers a full eco-system of software and digital platforms which can help them in their daily work.
For the control and programming of your machines, you can rely on our in-house department that is fully dedicated to software development. This new department allows us to offer customised, advanced, and complete solutions.

R&D
Our concept of innovation cannot do without constant development and subsequent implementation of new ideas and solutions.
Partner with Donatoni and enjoy the support of a team fully dedicated to studying new machinery and tools to respond to and foresee the needs of an ever evolving market. When it comes to innovation, the aim of Donatoni is to ride the wave of tangible change with unprecedented solutions.

Fill out the form, tell us about your idea of innovation and let's discover together all the ways to apply it to your company to optimize production processes and consequently performance.