We offer you a wide range of channels to contact Donatoni whenever you need something specific.
Telephone and email support
Our telephone support department is ready to help you with anything concerning machine functionality. Any request we receive generates a ticket, which we use to keep track of and manage your request in the best way possible and in just one day.
Should you need help outside the specified working hours, we have set up an automatic answering system which generates a ticket; all you have to do is leave a voice message (24/7 service).
Telephone support is operational Monday through Friday, from 7.30 am to 6.30 pm, and on Saturday, from 8.00 am to 12.00 am (UTC +1 CET – Central European Time).
Online support allows our technicians to find a quick, effective solution to any malfunction, which can be diagnosed and corrected remotely in real time.
Online support is conceived for accurate identification of potential problems in order to find a solution in the shortest time possible. This helps reduce the machine downtimes and, consequently, the resulting costs.
When handling requests for machine and software assistance, our technicians access your devices remotely, no matter whether installed on the machine or in an office.
Spare parts are delivered to solve mechanical criticalities and, where needed, one of our technicians visits the factory to provide on-site support.
Direct detection of potential malfunctions on the machine
Clear and accurate information on how to solve each and every problem
Reduced machine downtimes
Quick connection via network
Real-time support is further enhanced by augmented reality which helps us understand the condition of machinery in the live context, thanks to photographs and videos we receive directly from customers. With this approach, customers can share problems with our technicians and receive step-by-step guidance to solve them.
After downloading the App onto your smartphone and/or tablet, you will be able to use your device to report your problem to our technicians who, in turn, will directly assist you in performing maintenance. Exactly as if they were there by your side.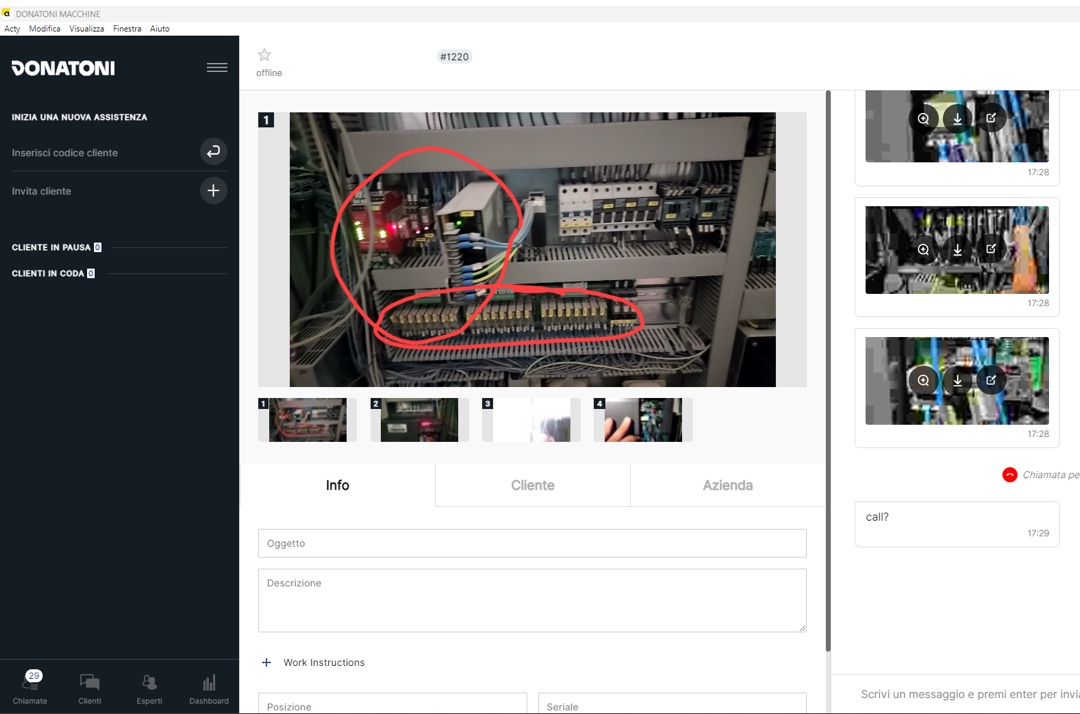 Troubleshooting instructions
Take a photo
Take a photo of the area you need support for.
Solve the problem
Install a spare part following the instructions given by our technicians in real time.
Clear and straightforward communication, without language barriers
Easy and effective understanding of the problem
Instructions, images and videos received in real time
Problem solution in just a few steps
Each Donatoni machine is equipped with a QR code. Frame the QR code using the smartphone camera to access a live chat with our technicians.
The QR code also gives access to a whole set of documents that offer a more comprehensive overview on your machine.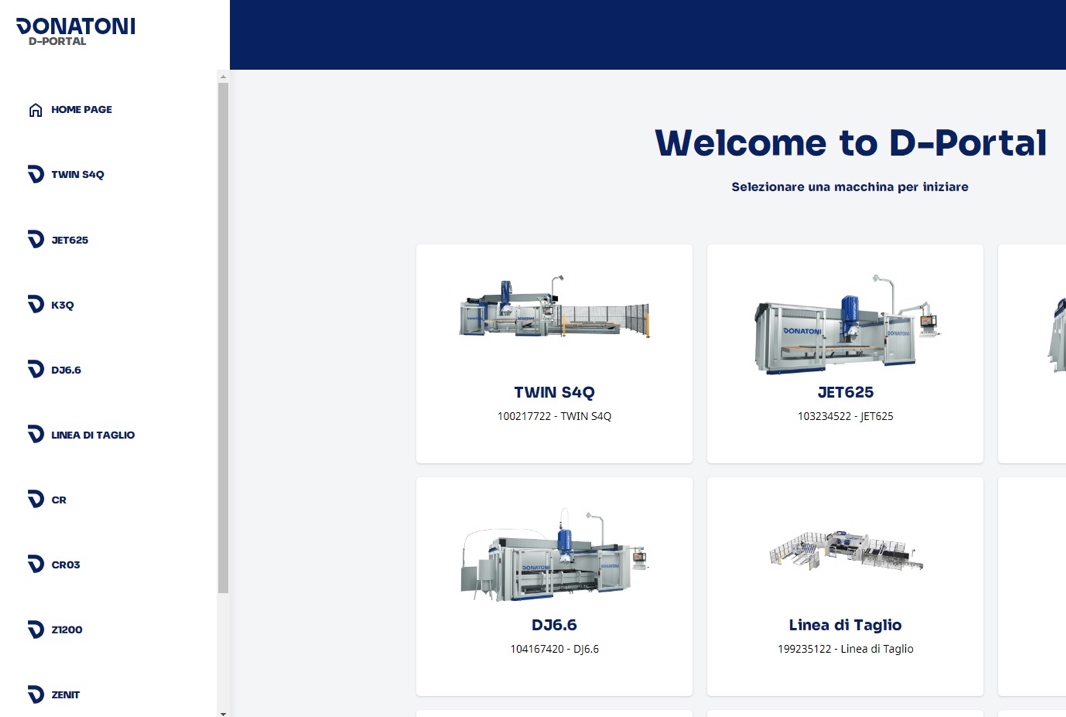 D-Portal
The D-Portal platform helps customers perform routine maintenance in an easy and clear manner. It is the repository of the full documentation pertaining to Donatoni machines and lists the channels available to get in contact with our After-Sales Service department.

Find out about the D-Portal