We provide the tools and knowledge to find solutions and manage every production need
Offering an all-round support service does not only mean solving mechanical or software problems; it also means providing the tools and knowledge required to find solutions and manage all production needs on your own.
For this reason, we have included a wide range of consultancy services in our After-Sales Service which can help you increase your know-how and create the best conditions for you to tackle the increasingly more challenging requirements of designers, architects, and clients, and at the same time learn how to manage the most advanced software applications.
What is the purpose of our consultancy services?
To learn how to use a Cad-Cam application, to replicate an object through 3D scanning, or to have an insight into the new features of Parametrix and our other software. Our team of specialised technicians is at all times ready to offer you the best support ever.
Software consulting and training
Sometimes operators can find it difficult to implement the complex machining programs required by the increasingly demanding projects of designers and architects. We can help you implement even the most complex machining processes quickly and without errors.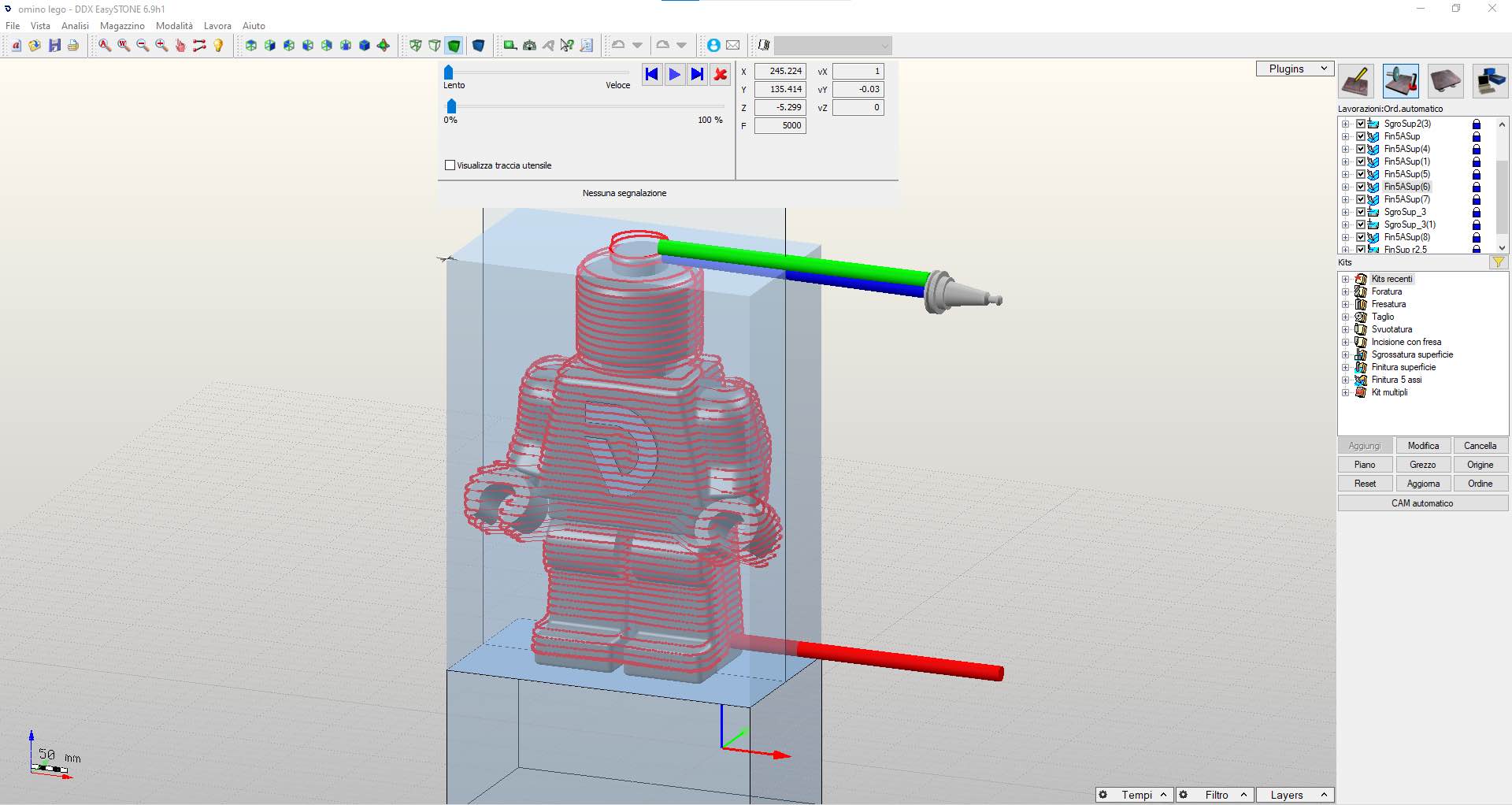 Parametrix consulting
Parametrix is Donatoni proprietary software and it is used for optimised integration between mechanics and software.
It is constantly updated and upgraded with new features that help make your job easier and quicker. Our consultancy offers the necessary support and training to make the best out of all Parametrix potentials.
CAD-CAM consulting
Programming statues and modern design objects can be very complex and time-consuming. Our CAD-CAM consultants are ready to support you while implementing projects with CAD-CAM, DDX, Easystone, and Alphacam.
Our consultants also offer a 3D Scan service that can be used to digitalize any physical object.
It is the ideal tool for creating busts and statues, or for replicating artistic and design items.
What does this service include?
Quick and accurate scanning
Use of 3D scanners with extended field of vision
3D projection of models and real-time processing on built-in screen
Rendering and conversion into machining files
Partnership with Artec: We collaborate with the market leader in portable scanners.
A high quality, easy to use service for making what you want.